Ahahahahaha!
Today, authors, I want to twist my mind into circles. Today, I want to see things in a new way. Today, I want to look at my WIP and think about it in a new light. Today, I want to look at the world and see that it is a little strange, and it is beautiful. Cue music!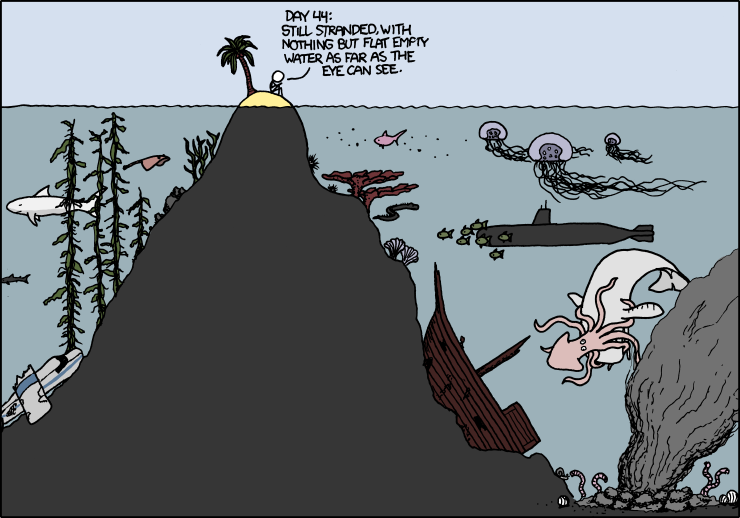 Authors, do you ever feel as if the world is against you? As if you'll never succeed, and even if you just quit writing, you'll never succeed at anything else? It's just too hard, the odds are just too slim? But guuuuuuys! Slim odds are still odds! That means there IS a chance. No matter who you are, no matter what you do.
Palistinian Girls Get Ticket to Intel Science Fair
NABLUS, West Bank - Watching her blind aunt and uncle struggle to navigate the steep slopes and scant sidewalks of this hilly city, one Palestinian girl decided to reinvent the stick.
Armed with spare parts that are hard to find in the West Bank, Asil Abu Lil and two classmates patched together an obstacle-detecting cane that has won them a trip to San Jose, California, for Intel Corp.'s international youth science fair.
The three girls are the first Palestinians to participate in the prestigious event.
It's a great story, you should check it out. :) And this is so sweet, it continues on here...
The girls beat dozens of contestants in the West Bank to win the prize. But even after that, they ran into one last obstacle: There was only enough prize money to allow two girls to make the trip. After drawing lots, Asil was to be left behind as her classmates headed to San Jose.
U.N. workers heard this and pooled money last week to purchase an additional ticket. When Asil heard the news on Monday, she broke into tears, leaping up from the table to embrace her classmates.
"Even when I'll be old, I will remember this time forever," Asil said.
Isn't that the coolest?!?
It's the coolest.

Know what else is cool? Dunkin' Donuts.
In Russia.
Heck yes, Dunkin Donuts.
And don't you love animals? Especially when they
save people's lives
.
Oh, and nerds! Peter Jackson (the director of the Lord of the Rings trilogy, for you non-nerds) has been knighted!
Heck yes.
Hope for fantasy geeks everywhere. Oh, and I didn't know they were actually making
The Hobbit
into a movie - they're making it into two!
Raise your hand if you're excited. *nearly jumps out of chair and hits the ceiling with hand*
Ahem.
(If all that failed to cheer you up, try this on for size!)