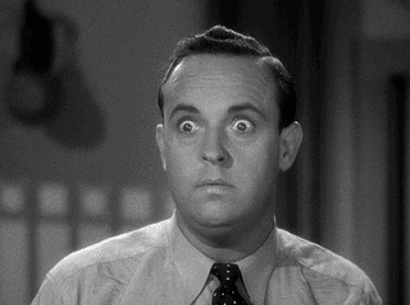 SURPRISE!
Don't you just love it when characters have a mid-life crises?
Or a mid-draft crisis, as the case may be.
As anyone who's following me on twitter knows, I had a bit of an issue with two of my characters. I kind of knew it in the back of my brain, but thank goodness for my fabulous crit partner. She was so sweet, but she basically said she wasn't sure about those two characters. They weren't clear in her mind.
And, as always, it came back to this - the characters weren't clear in my mind either.
I'm the author.
Anyone else see the problem here?
So how does an author characterize people in her novel if she has no idea who they are?
1. The ever popular character-building sheet. I like
this
one - it's really fun - and
this
is a good one too.
2. Sometimes, a picture really is worth a thousand words. Find a picture on deviantart that matches your character. Search model websites. It's not creepy, it's research!
(This may characterize your MC in more ways than you know)
3. Make your character a song playlist. Really, this can nail down a personality better than anything. It may be harder for characters in fantasy/sci-fi/historical fiction, but it's still very possible.
4. Show them off! Why did you write the character in? Why do you like him? Go back to that reason and expand.
Have you had a hard time pinning down the personality of any of your characters? How did you handle it?
XOXO
Bethany
P.S. I promised a contest, and a contest I will give! Look for details Wednesday/Friday - as soon as I have time to set it up, I will!